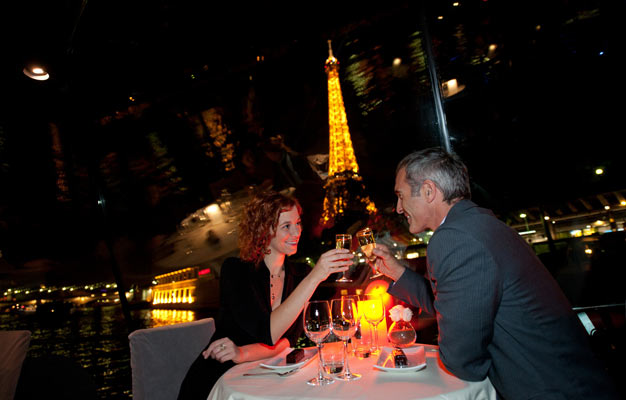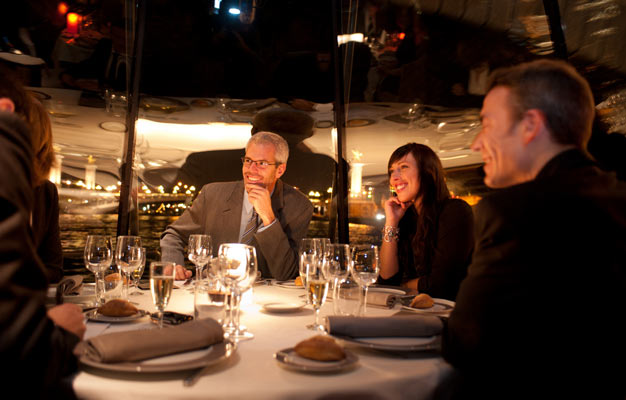 Croisière Dîner VIP à 20h30
Try the ultimate dinner experience in Paris! This VIP dinner cruise is one of our best selling tours, and that's not without reason. Watch the lights sparkle as the sun sets over Paris and enjoy a delicious meal accompanied by a high level of service. Make sure you pre-book your tickets from home!
Réservez
Fantastique:
4.6
– 175

Avis
Durée: 2 heures 30 minutes
Horaires de départ
Be at Bateaux Parisiens, located at the foot of the Eiffel Tower no later than 8:15 PM. The boat departs at 8:30 PM.
Itinéraire
Croisière Dîner VIP à 20h30
Adresse
Bateaux Parisiens, Port de la Bourdonnais 75007 Paris
Service Client

+32 2 588 59 56
Vous avez besoin d'aide pour votre réservation ? Nous sommes là pour répondre à toutes vos questions.